Carbon fiber texture & Minimized layer lines
The addition of carbon fiber gives prints a unique matte finish and effectively hides layer lines, providing a smooth, premium look.
Stablized printing dimension
Bambu PLA-CF features low shrinkage and warping resistance to achieve a perfect matching accuracy between prints parts.
Minimal effort in support removal
Bambu PLA-CF is designed to support itself. It can be removed more easily compared to regular PLA, and still maintains a smooth support surface.
Less clumping and stringing
Bambu PETG-CF is improved with a modified formula that specifically addresses the issue of clumping and sticking to nozzle during PETG printing.
Premium print surface
Carbon fiber brings advanced texture to the print surface, while retaining the shine of PETG itself.
Exceptional Z-bonding
Bambu PAHT-CF shows much higher adhesion in Z layers compared to normal PA-CF, bringing it the ability to withstand high levels of impact or stress without breaking or deforming.
High tensile strength
Bambu PAHT-CF is designed to meet the demands of various industrial and engineering applications where high strength and durability are required.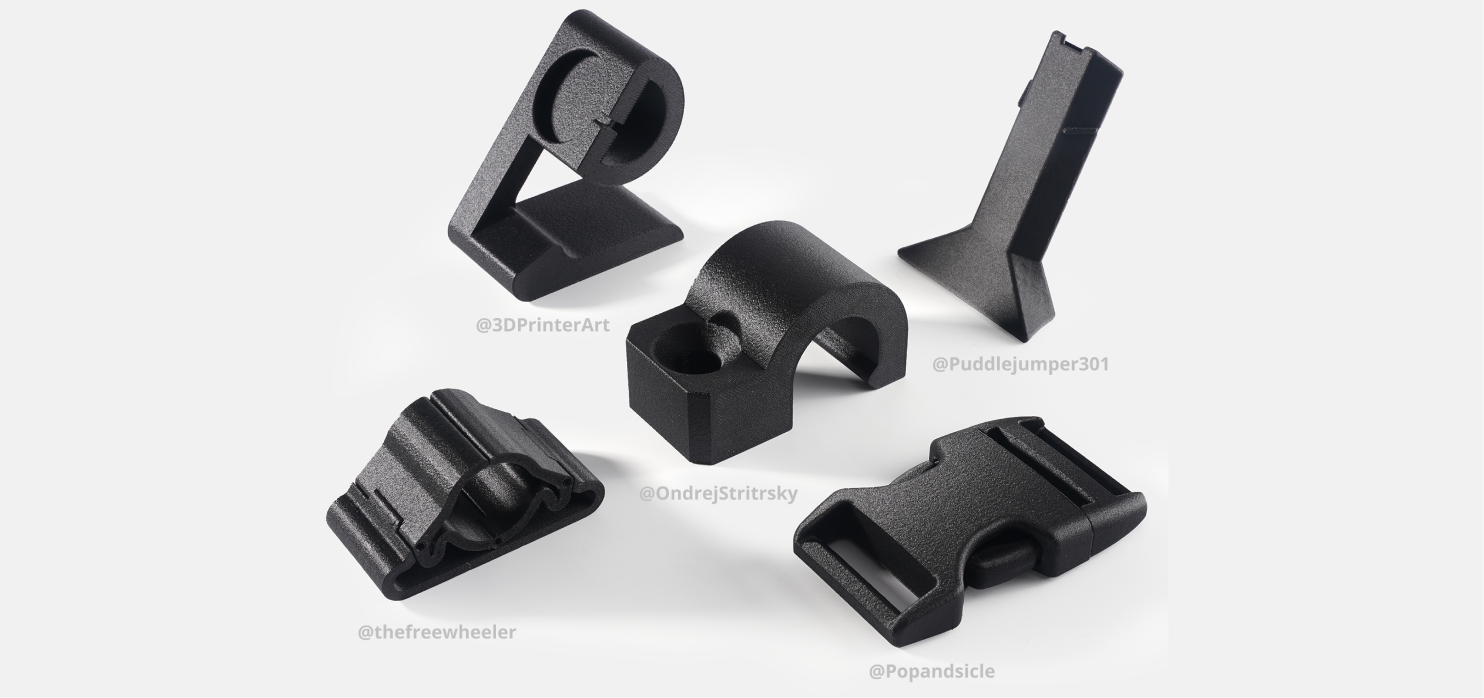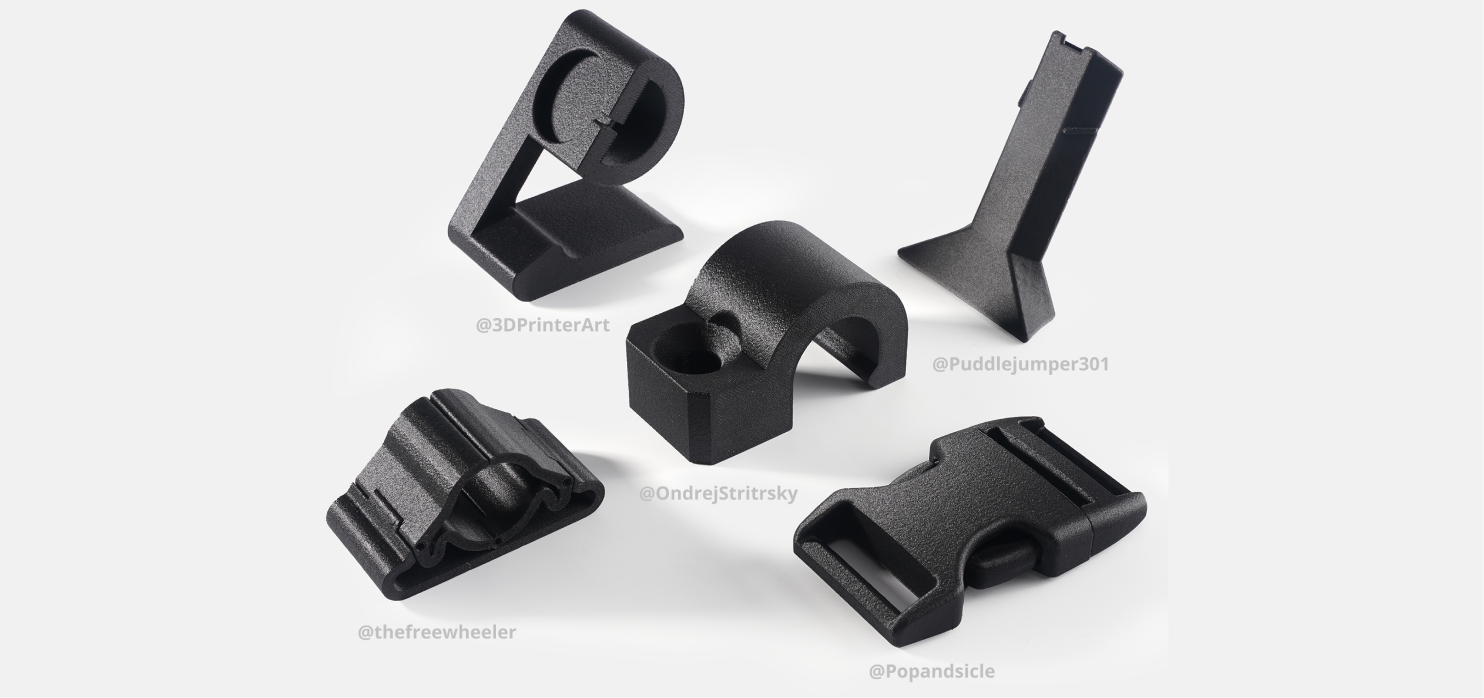 High dimensional stability
Due to the creep and warping resistance of PET-CF, prints can achieve excellent matching accuracy.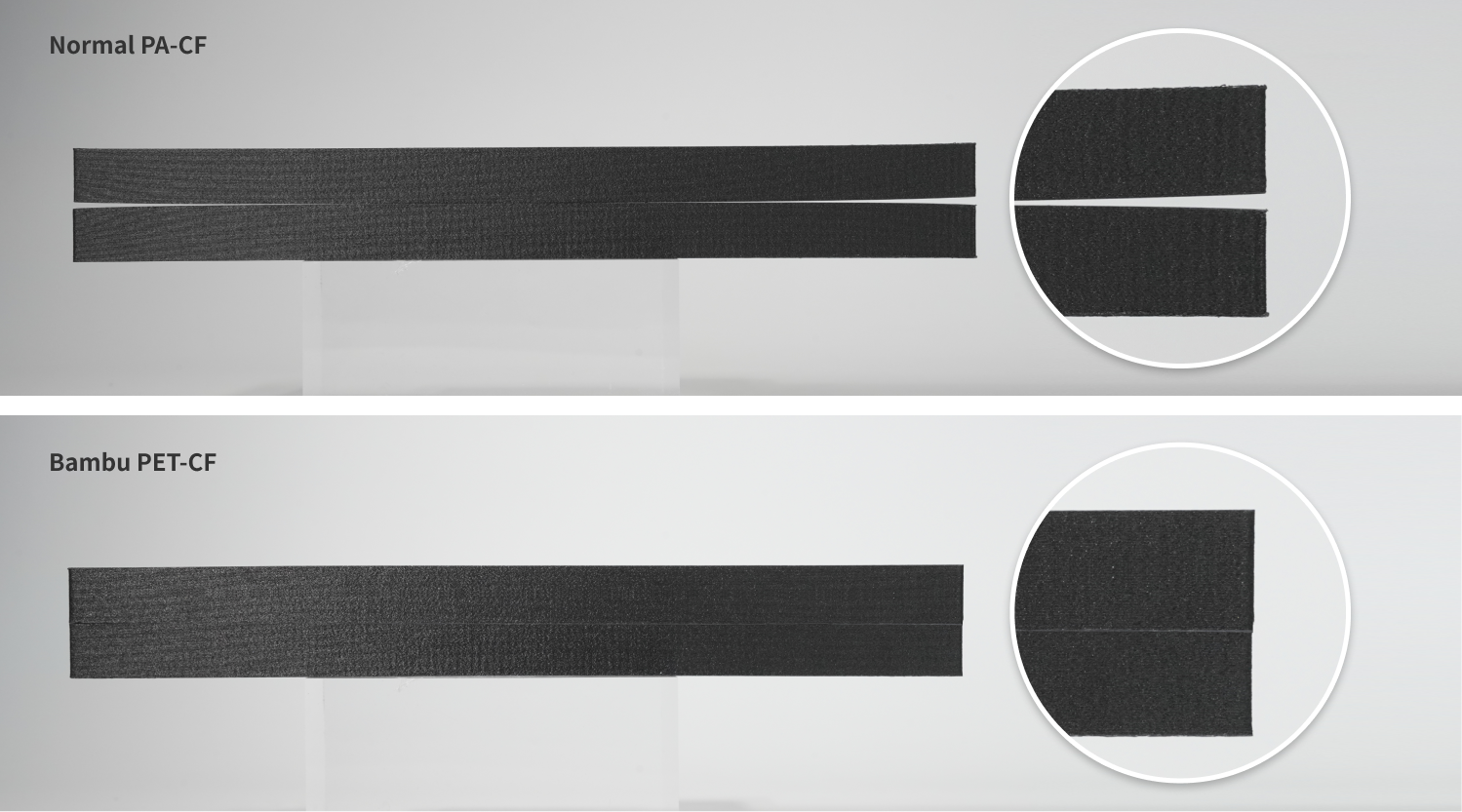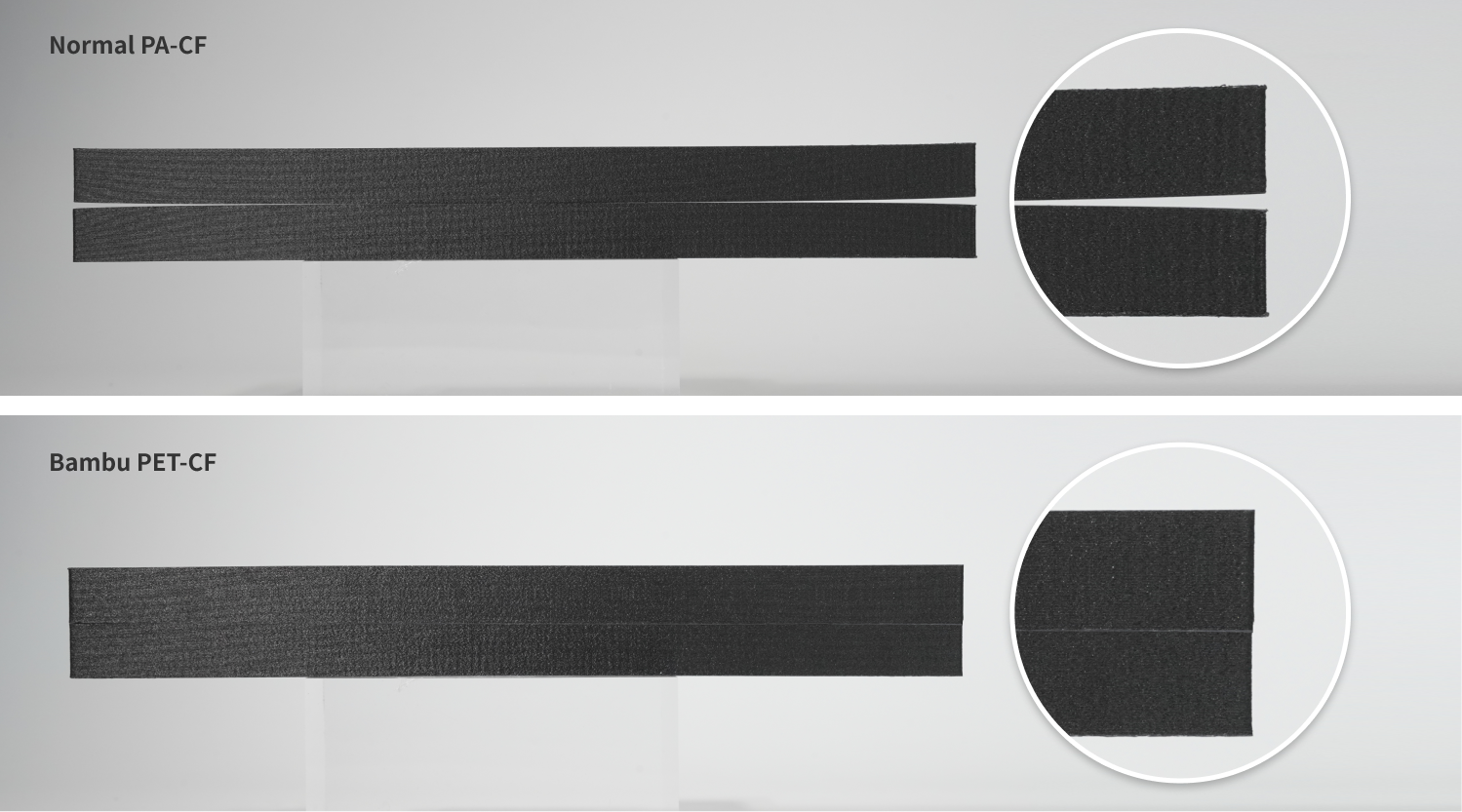 Exceptional thermal resistance
Bambu PET CF offers super excellent thermal resistance which can resist temperatures up to 205 ˚C.
What's in the Box:
PETG-CF Black 1kg *1
PLA-CF Burgundy Red 1kg *1
PAHT-CF Black 0.5kg *1
PET-CF Black 0.5kg *1